Event Display using Druid
Estimated reading time:

2 minutes
Introduction
Druid is used to visualize event information and detector geometry.
We can better understand event and reconstruction algorithm performance.
With the gdml file, detector geometry could be visualized to simulation level.
Event Display
Firstly, you need to download the file named with *.slcio and add it to the directory geometryfile in the Druid.
Secondly, using command "Druid *.slcio", the following window will display:
From left side, finding the "Eve,Files,Options" three buttons, and choosing "Options".
Showing different event by operating "Event Navigation".
For more interesting event graph, setting the energy cut and other variables.
For more information collecting in sub-detector, clicking "Eve" and moving to left interface. You can click whatever you like.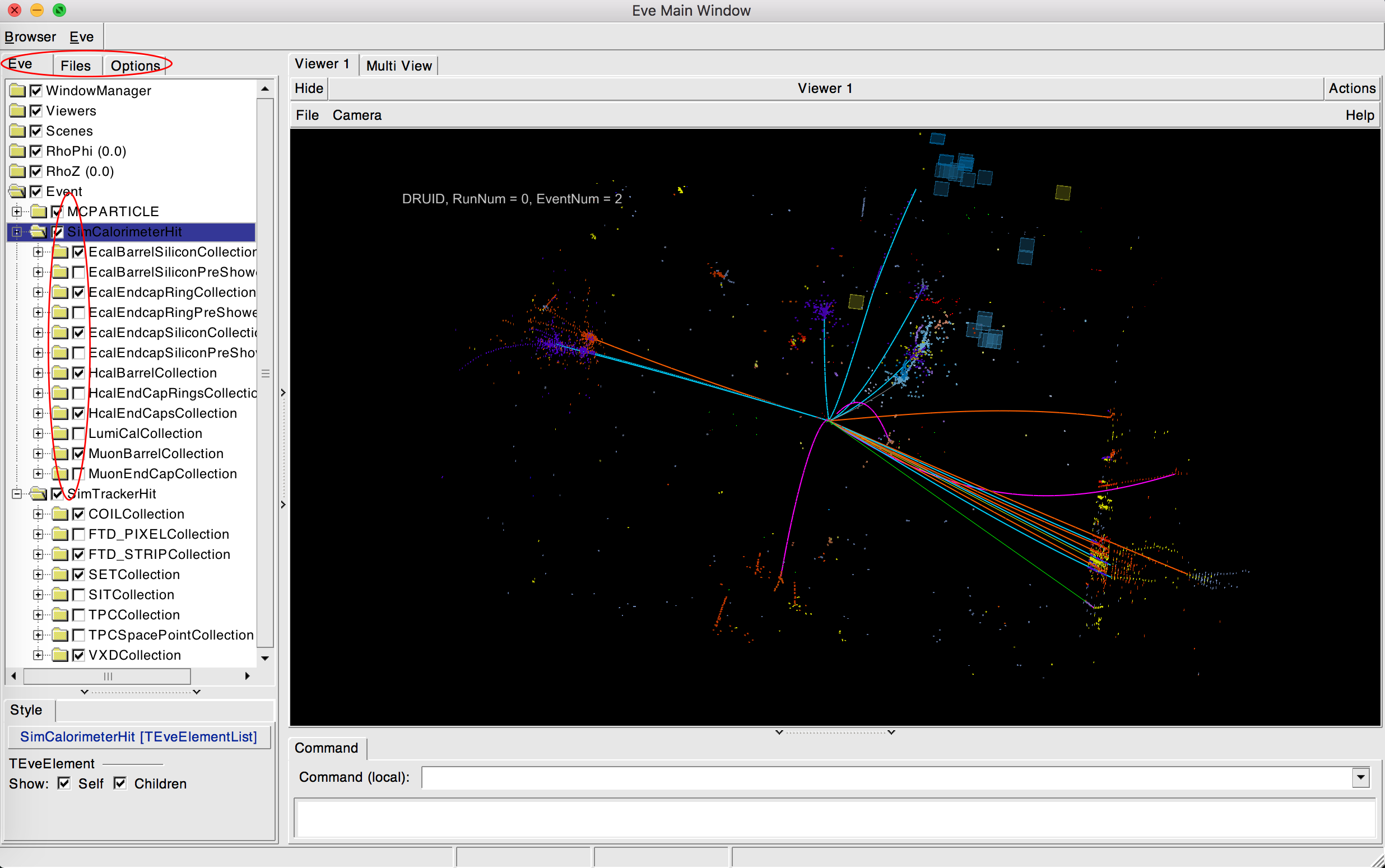 When you point to one line in graph with mouse, there will show the information about the line left by particle.
Geometry Display
The following picture is my operation, you can follow.
After operation as showed above, we can get following window.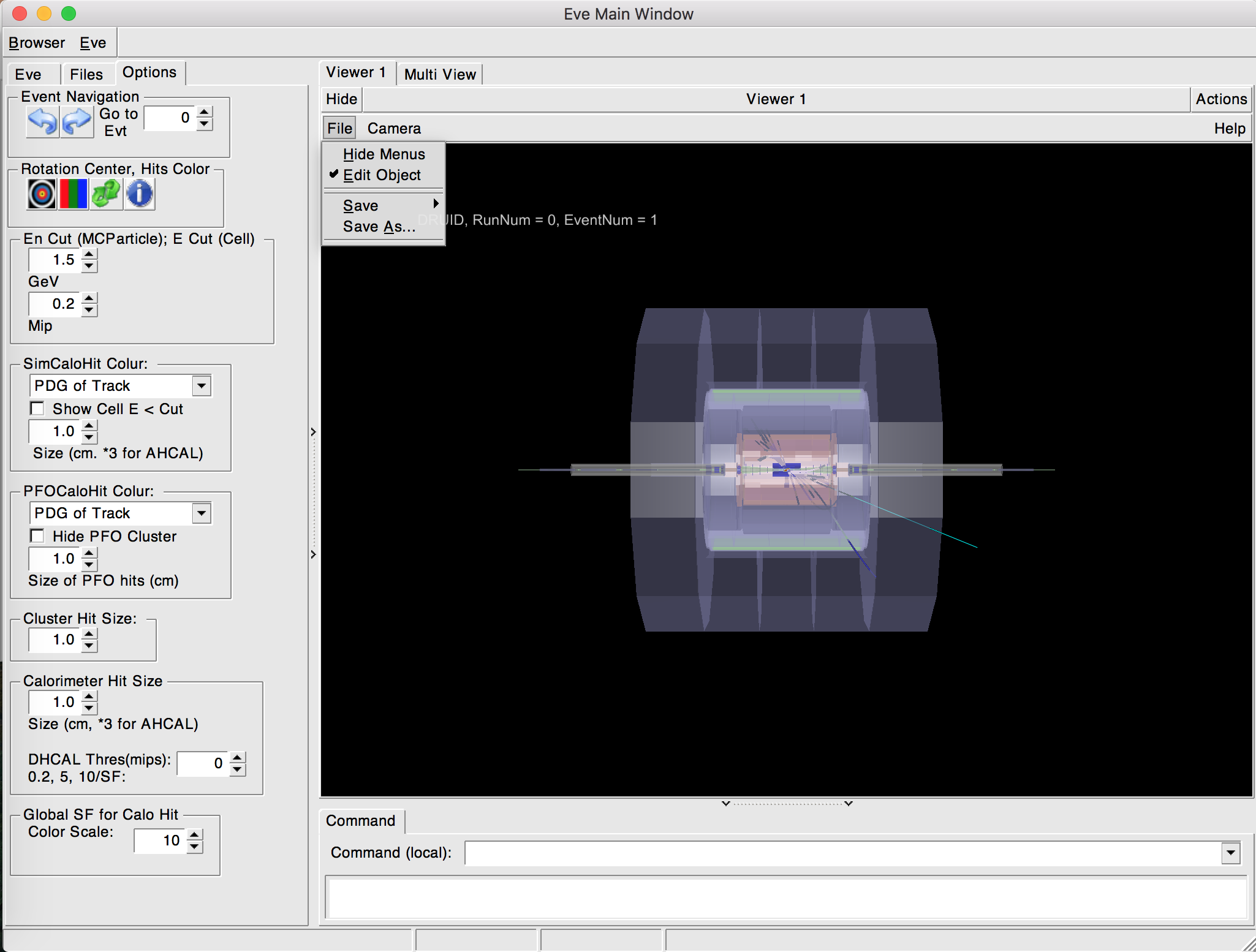 Shortcut
Command+W: change the graph to line structure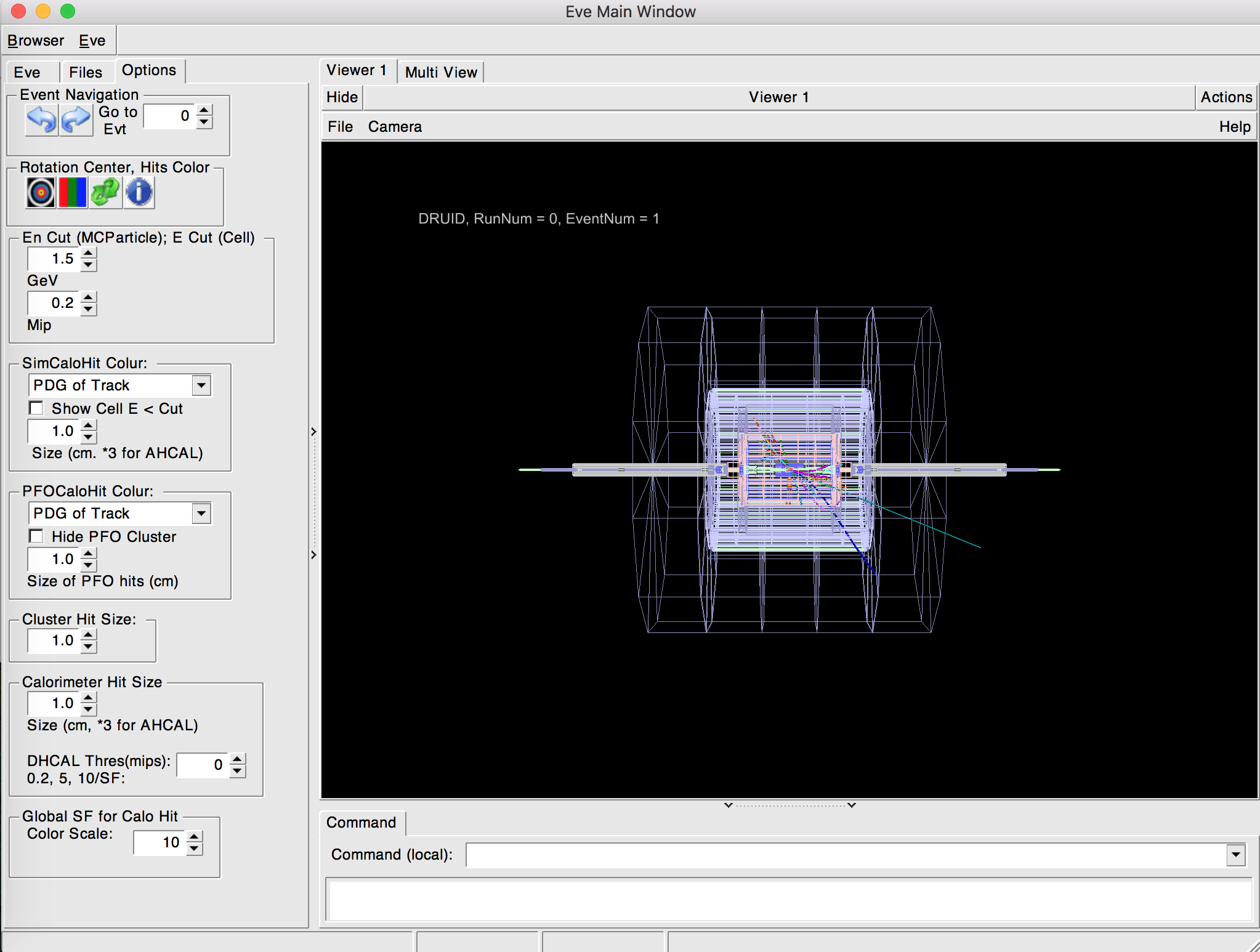 Command+E: change the background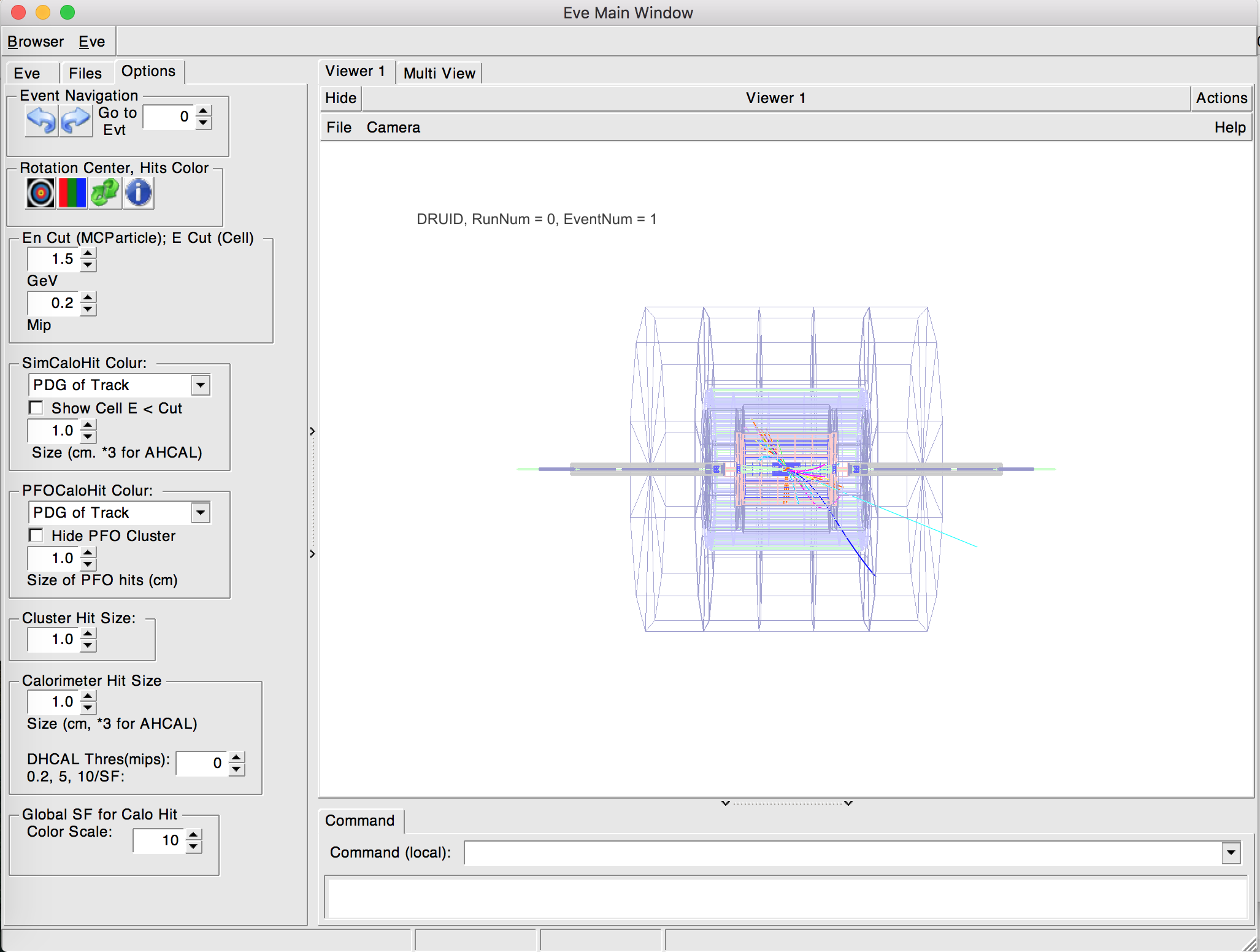 Command+R: back to original graph
Dynamical Graph
Double click "Edit Object". From left side, finding the "Eve, Files, Options" three buttons, and choosing "Eve". You will see the following window: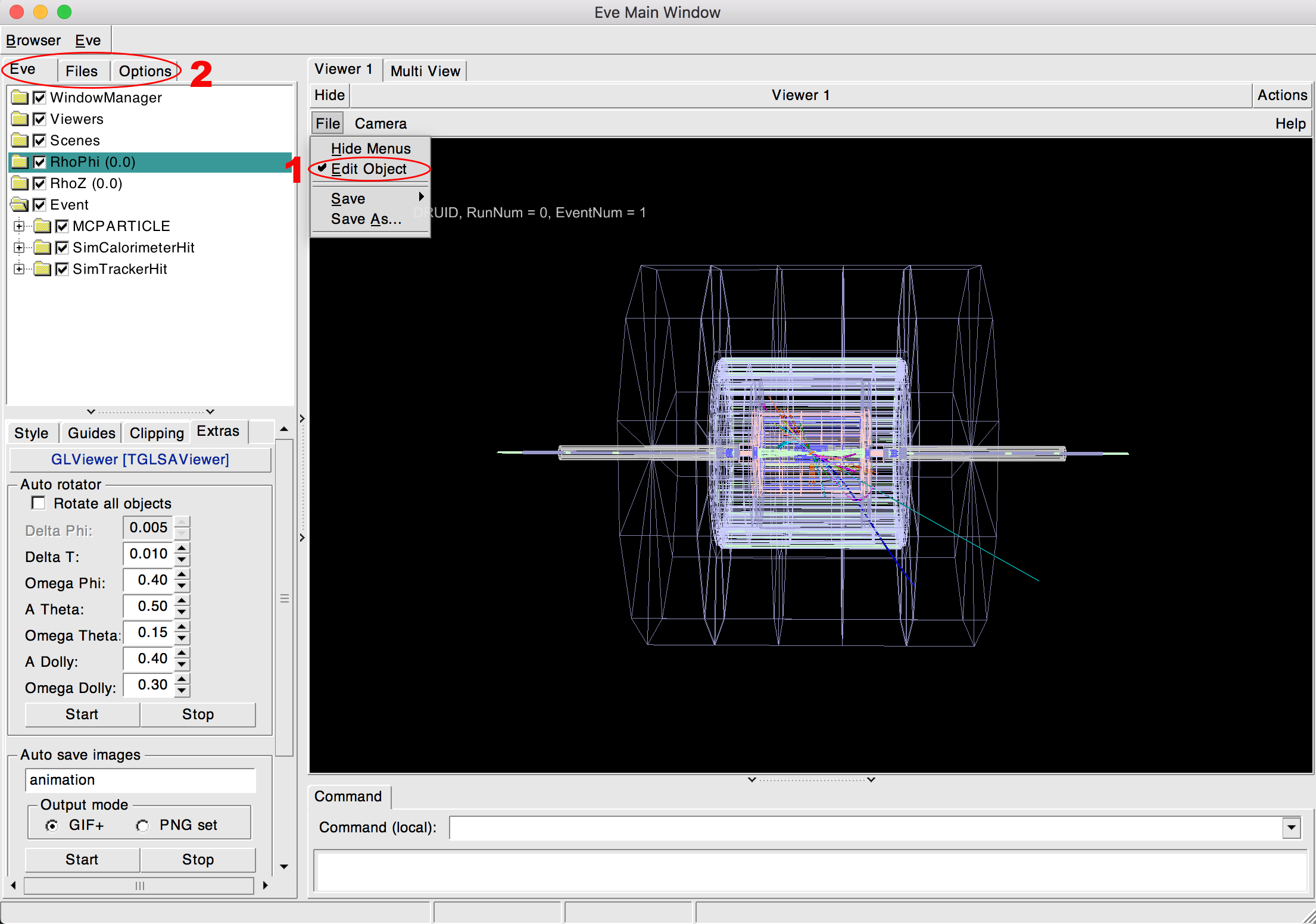 We can see four buttons "Style Guides Clipping Extras" on a row in left, select "Extras" button and click start,you will see dynamical detector's geometry.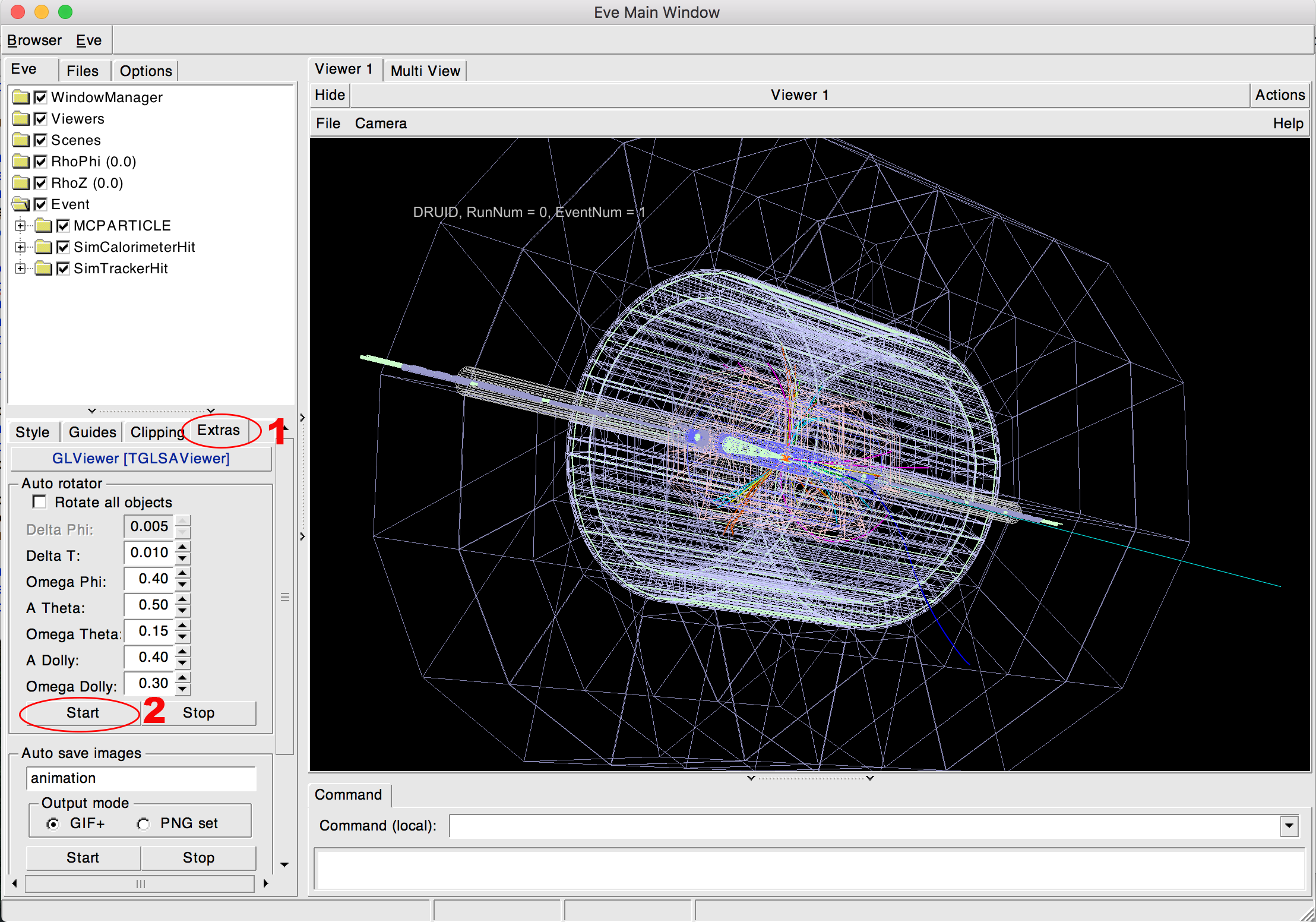 You can turn the values showed on the left side to control the concrete display.
Usage
Flexible parameter managing beside the steering file

Druid   # print the instruction for the input format


Separate geometry & data display

Druid *.slcio    # display the first event in given slcio file
Druid *.gdml(*.xml or *.root)  # display detector geometry


Together with other arguments:

Druid *.slcio $EventNumber   # given event in giver slcio file
Druid *.slcio *.gdml(*.xml)  # first event & geometry
Druid *.slcio *.gdml(*.xml) $EventNumber
Druid *.slcio *.gdml(*.xml) $RunNumber $EventNumber

If you have any problem, contact zhuyf@ihep.ac.cn. You have to install LCIO and ROOT before installing Druid. I had installed Druid on macbook, macos version is 10.13.1, LCIO version is v02-04-03, ROOT version is root_v5.34.36.macosx64-10.11-clang70.tar. Have a good time.